Hiya! I'm Jovan and welcome to my humble abode in the interweb.
I believe that we can have the dream life that we want. And that "dream life" is not something to get to, but something to live into. And in order to live into that dream life, first we need to understand ourselves. This is called self-awareness. The first step in becoming the best version of ourselves. Because ultimately, the only thing that is stopping us from achieving our dream life and getting what we want is US.
I've been through a lot the past decade. Failed businesses, failed relationships, bad investments, and being around toxic people. It almost broke me. I'm grateful that I persevered and continued my story here in this planet. And because I continued to try, I experienced success as well, in business, in relationships, in money, and with friends.
I learned a lot from these experiences, from both failures and successes. And one of the biggest things that I took away from all of that is...
To make my life meaningful, I want to help as many people as I can.
So here in my humble space in the web, I want to share my learning, tips, and strategies on personal development, business and entrepreneurship, and mindfulness.
So, how can I help you today?
❓  Are you looking for a coach? Let's see how I can help. Book a FREE 30-min discovery call with me. In this call, you'll get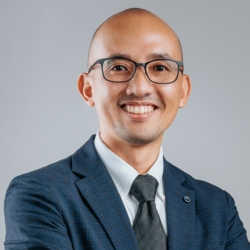 ---
💵  Want to start your own business but don't know how? Read this article.
---
🧘🏼  Want to get started on mindfulness? Read this article.
---
❤️‍🔥  Looking to improve yourself through weekly challenges? Sign up here.