Hiya! I'm Jovan and welcome to my humble abode in the interweb.
I believe that you can have the dream life that you want. And that "dream life" is not something to get to, but something to live into. And in order to live into that dream life, first you need to understand yourself. This is called self-awareness. And self-awareness is the first step in becoming the best version of yourself. Because ultimately, the only thing that is stopping you from achieving your dream life and getting what we want is YOU.
I experienced a lot the past decade. Failed businesses, failed relationships, bad investments, and being around toxic people. It almost broke me... BUT I'm grateful that somehow I found something inside me to persevere and continue my story here in this planet.
And because I did - now, I experienced success and happiness as well - in business, in relationships, in money, and with friends.
Overall, I learned a lot from these experiences both from failures and successes. And one of the biggest things that I took away from all of that is...
To make my life meaningful, I want to help as many people as I can... specially those who are struggling and need help.
So here in my humble space in the web, I want to share my learning, tips, and strategies on personal development, entrepreneurship, and mindset.
ABOUT ME
I love to challenge wannabe entrepreneurs' mindsets to help them discover their full potential and reach their highest goals.
I'm a trainer, coach, and entrepreneur who has more than 10 years of experience in the personal development industry.
I believe that every person deserves to have the business that they want, I want to empower individuals to find their true selves and courage to design a life that is meaningful and fulfilling for them by creating their dream business.
I'm passionate in inspiring and motivating people to look at different possibilities and to live a life of purpose.
Through my trainings and coaching, I help wannabe entrepreneurs identify their values, beliefs, and goals. And with my guidance and support, I help them achieve their desired outcomes. I also provide practical tools, techniques, and strategies that are useful to each entrepreneur's needs.
Currently based in Johor Bahru, Malaysia, with an international reach, I deliver keynotes, programs, workshops, and coaching across South East Asia..
As a certified ICF coach, business owner of Life Design Centre, co-founder of Peak Resonance Pte Ltd, and a director of a special needs school and therapy centre in the Philippines - I'm no stranger in understanding the challenges of balancing multiple projects and businesses in your life while still finding time for self-care and fun.
My definition of success is being able to do what I want that makes me and other people around me happy. To me life is an adventure, so "enjoy the ride" because that's what makes it exciting and meaningful.
So whether you are looking to improve your self awareness, gain clarity, or create your dream business, I'm here to help you reach the next level of success. I believe that everyone has the power to create the life they desire and it is an honor to be part of your journey.
So, how can I help you today?
Are you looking for a coach? Let's see how I can help. Book a FREE 30-min discovery call with me.
In this call, you'll get an opportunity to share what you are struggling with and get clear on what you want to achieve.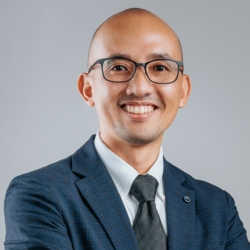 ---
💵  Want to start your own business but don't know how? Read this article.
---